Can you imagine a life without Critter Cabana? I can't, but I guess I'm a little more vested.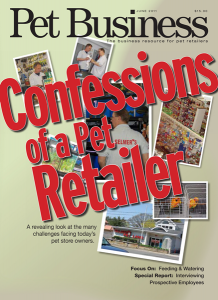 There was an article in a recent pet industry magazine called Confessions of a Pet Retailer. My general take away from the article was that the independent pet store was a soon to be relic of the past as larger supermarkets like Walmart or Fred Meyer bolster their pet sections and online retailers drive down prices.
I can't argue with the facts. And at times it does indeed seem like an uphill battle. But in the parts 2, 3, and 4 of this series, you'll hear from Myself, Scott, Brittani and Amanda some of the reasons why we think our communities will always give Critter Cabana enough support to keep its doors open.
If you are a Critter Cabana customer, or have been in the past. Or even if you choose mass market channels to purchase your dog food and/or other dog products. Or if you have purchased pet products online. Let me know what you think. Do you feel like these channels offer a better value? Is there anything we could do to get you back or earn your regular business?